Unedited Full eBook Reviews and Testimonials that Matter
Updated August 28, 2016

Note: All Reviews and Testimonials are Disclosed in Full Context, Never Edited
Reviews:  Page1 |  Page 2
---
Nicole Kaukinen
Red Lake, Ontario, Canada
I've done a few of these stretches so far, and am happy to say they have actually been helping. I am only about halfway as I've been trying out stretches as I go along. There are a lot of informational chapters at the beginning, but then it starts explaining how to do the stretches, with illustrations to show as well. I have been impressed by the information contained within the book, and also what I found on their site.
I visited their website, and was interested by a picture that said do NOT do crunches, sit ups or isolation exercises as they are hard on your back and can cause more damage than good
---
Jaideep khanduja
New Delhi, India
LOW BACK PAIN PROGRAM BY SHERWIN A NICHOLSON – BOOK REVIEW
Low Back Pain Program_ by Sherwin A Nicholson is basically a guiding book for all. Even if you are not suffering from lower back pain, still it is recommended. It gives you insights on the subject. It is always important to learn anything related to your health. At least, it will add value to your knowledge on the subject. If you find someone who suffers from lower back pain, you will be able to help him after reading this book. The purpose of the book is to provide greater relief from this problem. The book teaches you to treat yourself from the chronic lower back pain in a quite easy and safe manner. The illustrations in the book guide you well in this regard.
I liked the segmentation of the book. It starts well with the basics first. What you need to know about the low back pain is important. Sherwin A Nicholson has done a good job. It is important to understand what the various reasons that cause this issue are. Once you are clear with it, it will be easier to understand other sections. Sherwin has classified exercises in different categories. It explains well about the relevant stretches and exercises. Stepwise explanation of each exercise is well appreciated. It is explained in such an easy way. You will not find any difficulty in following the steps. Tip at the end of each exercise is an extra bonus.
I missed illustrations related to exercises. Although the two illustrations regarding the body structure. But to overcome this, Sherwin A Nicholson has explained the exercises stepwise in a fantastic way.
Low Back Pain Program _is definitely an informative read for all health enthusiasts. I would rate it as 4.5 on a scale of 5.
---
Sherrie Thompson
South Carolina, United States
If you suffer with low back pain, you are far from alone.  Estimates show that approximately 60-80% of adults experience at least mild back pain at some point. Frightening, isn't it?  Statistics on treatment costs, productivity loss, and treatment types are also sobering.  It's enough to make someone want to hide in a blanket fort.
While pain like mine has both chemical and mechanical causes, physical therapy has proven to ease some of the pain and increase my mobility. It's been an issue for me since 2003 and there seems to be no end in sight.  As I grow older and somewhat stiffer, I look for additional therapies that may help me stay on the flexible side.  I have my favorites, but it never hurts to expand the regimen.  Well, it usually doesn't.
There are many books and videos on the subject, and Ontario-based Sherwin Nicholson wrote a good one.  Low Back Pain Program is an illustrated training manual designed for those who want to self-treat their chronic pain.  It is progressive and starts with exercises to help increase mobility before moving on to a set that strengthen the muscles and joints.
If you are currently under a doctor's or therapist's care, do not try any of these exercises before discussing them with your healthcare practitioner.  Why?  Because you want to make sure you don't do anything that might hurt you.  I am forbidden to perform certain movements because they will aggravate my spine.
I read through the Limited Mobility Exercises section before deciding to go all in.  I figured it couldn't hurt more than usual. Hoped it wouldn't, anyway.  I'm only 20 days into the program (I'm sticking with the Limited Mobility Exercises a little longer thanks to a pain flare), but I do feel somewhat better.  The program is improving with my flexibility and mobility so far, two of my more common back complaints.  I'm stretching and strengthening my muscles without spending hours on the floor or on ice afterward. I will continue the program to completion to see if it should stay in my personal therapy mix or not. So far, it looks like a keeper.
---
Roxanna Ramos
Miami, Florida, United States
The website and book work well together to bring more awareness in how the movements we make affect our back. They have great diagrams and graphics that point out the different areas that are affected with certain movements. The book goes in depth on the dynamics of back movements and has in detailed exercise instructions. I will continue to do the exercises to see if it helps with my lower back pain.
---
Samantha Amberstone
St catharines, Ontario, Canada
I have always been a bigger person weight wise. I had been in two car accidents, the last one being the worst. I started putting on more and more weight causing stress to both up and lower back. I had taken over the counter medicine for the pain as well as being prescribed narcotics just to deal with the pain. Nothing really touched it but just numbed it. I have been suffering from lower back pain for the last 10 years and it has taken so much from me.
AT THIS POINT I AM TAKING IT SLOW. I LOVE THE MANY POSES AND SUGGESTIONS THAT COME WITH EACH EXERCISE.
SHERWIN A, NICHOLSON. IS AN EXCELLENT EXPLAINER AND HAS CREATED A PROGRAM THAT WORKS FOR EVERYONE. THIS EBOOK IN MY OPINION, IS A MUST IF YOU ARE OBESE OR DON\'T DO MUCH ACTIVITY. THIS CAN GET YOU STARTED TO A NEW LIFE PAIN-FREE. SINCE I HAVE BEEN USING THE PROGRAM I NOTICE THAT BONES AND MUSCLES ARE LOOSENING UP AND I\'M LESS TENSE. I CAN DO THE EXERCISES ANYWHERE I WANT WITH THE TIPS GIVEN IN THE EBOOK.
---
Nichole Winter
Westfield, Indiana, United States
I suffer from lower back pain and I am always looking for a fix, but more importantly a quick fix. Well, unfortunately there really is not one. This book clearly states that from the beginning, which I liked, and talks about how it takes time and commitment to truly be relieved from lower back pain. I received this ebook for free as I am interested to be rid of the lower back pain I suffer from when I wake up every morning. This is a great resource and tool for people who suffer from lower back pain. It explains the anatomy of the back, what can cause pain and what the fixes are. This book goes through exercises that help the initial back pain with progressive exercises as your achieve exercises with ease and pain free. Personally, I prefer more of a flow routine, but honestly some of the exercises are simple and quick and I can complete at work while sitting at my back. Overall this is a good book to read if you truly are interested in exercises to relieve lower back pain. #lowbackpainprogram
---
Tia Denicolo
Saranac Lake, New York, United States
Are you a sufferer of back pain that takes away your joy and ability to do anything. I have had a back pain issue for years that has been on going. Ive been to doctor after doctor and it seems like its an on going cycle. I was recently introduced to "the book " Low Back Pain Program ". When I thought I knew everything. It was nice to find out I did not. This book has given me much new insight on how to deal with my lower back pain issues in a new light. Its easy to read and follow and so many great tips.
---
Trista Wilson
Address: 428 Anderson St, Curwensville, Pennsylvania 16833, United States
Both my husband and I suffer from lower back pain quite frequently, and the causes can be completely random and unrelated. We often see a chiropractor weekly just to maintain a pain free living, so when I had the chance to review this Ebook I jumped on it. As a family who avoids majority of things that are not natural, we tend to shy away from pain medications and things like that, this natural alternative was just up our alley.
The Ebook was written by Sherwin Nicholson and is more than just an Ebook, it's a whole program, an instructional training guide to help you achieve a pain free living. The author gives you 13 different mobility exercises to help relieve pain, 19 progressive exercises to help recondition your back, 13 challenge exercised to help prevent further pain, and 10 maintenance exercises to help protect your body and back. Each step in this Ebook program is easy to follow, safe and can help reduce your need for medications or even surgeries. The program also have over 170 detailed pictures so you can see the visual of what you are trying to do, which in my opinion is the best because I am a visual person I really like to have pictures to show exactly what I should be doing.
---
Jan Childs
My back has never been perfect; after having four kids, and a failed epidural attempt with my second child, my back has never been the same.
Chiropractors are pricey, and after awhile of going, I would feel amazing and two minutes after walking out the door, I felt like I needed to turn around and go back in.
So when I discovered that the was a book by Sherwin Nicholson, author of Low Back Pain Program, I knew that I had to give this a try.
After reading about this program and doing some of the exercises illustrated in the book; I can say that I am definitely noticing a difference. It isn't perfect, but when I've only been doing this program for a short time and have noticed that I don't have as many issues sitting up to get out of bed; I would say that I am a satisfied customer thus far; once I have done the program longer I will definitely do a follow up!
So, that being said, what else do I love about this program?
* It isn't a pill- I hate taking pain pills because of side-effects that they can cause and the fact that I don't want to be dependent on them
* Not a chiropractor- I don't have to worry whether insurance will cover this treatment
* Affordable- think about it, you purchase a book; it only costs you the time of reading the program and the amount that you paid for the product- you are essentially saving a LOT of money this way
* I started noticing a difference in my back within three days
* Easy to understand and follow

As you can see, this tells you the name of the exercise, steps to do do it, shows you an illustration, provides a tip and tells you the best time to do this exercise!
There are so many great things that I can say about this book.
---
James Ward
Grand Prairie, United States
I got this book because I suffer from lower back pain and had no idea what to do about it. The books has step by step exercises and treatment plans to help for long term relief-which is def what I was looking for! I was glad I found this book because with so many other things to pay for sometimes paying for a chiropractor or constant doctor visits can be expensive, when you can just use the exercises at home!
This book showed me the right moves, how to do everything in a safe way to increase muscle stability and balance and help relieve the pain in my lower back. There are pictures to show you how to do everything, too, which is great! Who doesn't love books with pictures?
The best thing about it is the exercises are fairly simple and easy, especially with all the pictures. They get more challenging as you go along in the program but that is for maintenance and reinforcement, can't keep doing the same exercises the whole time, have to work different areas to improve!
This book really is simple and easy to understand and I plan on using it often to help relieve my lower back pain. I definitely think you have nothing to lose if you have back pain, might as well give it a try!
---
Ariel Privette
Danville, Kentucky, United States
I have been struggling with lower back pain for several years now and never really had much of luck with trying to relieve the stress and anxiety I was experiencing with the backpain. The back pain, at times, was very severe depending on how my day was or what I did during the day. I could not sleep too well and kept on tossing and turn because of being in so much pain. I tried everything from heat/cooling pads to medications(mostly over the counter). However, any of these treatments was not working out especially when I am a person who does not like to take medications for every pain in my body.  However, when I was given the opportunity to read this e-book, I was in shock with so many exercises there was to help with lower back pains. The exercises are very easy to follow and the author, Sherwin Nicholoson, made this e-book into a very detailed e-book as well. The pictures are very colorful and shows in great detail on how to do each exercise
The very first part of this book explains clearly on how your body ends up with back pain(injuries- especially to the spine, aging, and a lot more that is mentioned in the e-book. The author really does tell you what factors back pain is caused from and really does prepare you for how the exercises and what exercise helps with what part of your back/lower parts of your body. The rest of the book is basically the exercises that will allow your lower back to get into recovery mode and back to good health. I would recommend to not do the exercises too quickly or do too much at one time especially if your back can't take much at one time. I have seen some good results after tryiing out some of these exercises. I have been able to walk better and be able to bend over without much pain.  This book is really recommended and I thank this author for what he has done to help people, such as myself, achieve great back health
---
Dani Gonzales
Media, Pennsylvania, United States
Therapy gets really expenses with having a copay with every session. Also, they only give me only a few exercises at a time. I want to be able to move along accordingly and have all the exercises at hand. In my family, lower back pain is common. I am starting to get that same pain, so I want to prevent it as soon as possible.
Having the Low Back Pain Program, by Sherwin Nicholson, has helped me within just a couple weeks. It lays it all out for you from mindset, to preparation to a variety exercises to do ranging from limited mobility to challenging exercises. There are diagrams of muscles and exercise that demonstrate what each exercise should be focusing on and how to do them properly. Finally, there are charts to document the level of difficulty for each exercise and to track your progression.
Overall, this has proven to be an excellent source to manage my lower back pain and I am looking forward to seeing what it can really do in the coming months
---
Ashley Drewes
Marrero, Louisiana, United States
MY RATING: ★★★★★
As someone who suffers from back pain, I was particularly looking forward to reading this one. This book is 159 pages helps you to effectivery self-treat lower back pain and is divided into 3 parts. In this book you can expect to find the following:
What I like about this book is the variety of exercises that are offered. They are easily explained and they are explained for how to do them and how they will help. I love that these are put in step by step instructions and even include photos so you can see the correct posture and how it all should look. For me, I tried a couple of the exercises and found they were rather easy to do, but also quite effective. Also, no special exercise equipment was needed either. Be sure to not do too much at once or over do it. The point of these are to help you feel better, not over exert yourself. Needless to say I am quite happy with this book and would certainly recommend it!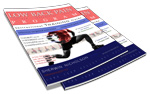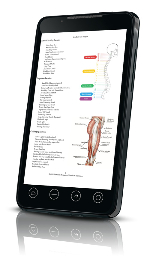 Reviews:  Page 1 | Page 2
Get help here: