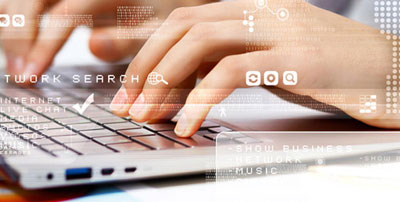 Contact Me For Help

THE LOW BACK PAIN PROGRAM

Sherwin Nicholson, Hons. BSc.
 For questions on:
Lower Back Pain
Downloading the eBooks/PDF/Guide
Ordering the Softcovers/Video Stream
Help Using the Material & Tips on Back Pain
The COVID-19 pandemic is affecting everyone and with great anxiety.  You still have control over what YOU can do to keep your lower back healthy!
Submit your questions on the submission form at the bottom of the page
For: Customer eBook/PDF/softcover/stream support FAQs or General FAQs about the Program
The Companion Guide and Video Stream  are also available to help you even further for relief.
Learn all about who I am and why I am so passionate about back pain.
For Lower Back Pain:
I will assist you with your specific question ASAP.   I will respond within 1-2 business days if not sooner!  NOTE: Your Doctors' consent and recommendation with your specific pain issue should always come first.
For Help with Downloading the eBooks:
Having difficulty with your download process? 
Your PDF version is processed through the Selz.com secure merchant.  Selz.com transfers the PDF file to your device securely and instantly.
If you are not able to receive your download due to any technical reasons (including file link expiration), don't worry, you are GUARANTEED your copy.
Simply submit your Name, the email address that you used to process the order and your Order ID (from Selz).  When your information is verified, a backup copy will be emailed to you ASAP.
Please note: Be sure to check any email spam filter that may interfere with your file receipt.  Selz download attempts and file link expirations can be reset and re-sent upon request.  Ensure that your email address is accurate in order to receive the download link for the eBook.
For Help with using the eBooks:
It can be very intimidating beginning a new program.  Don't worry.  You can email me anytime for support and I'll do my best to respond ASAP.  Customers usually receive support within 1-2 days.
For questions on how to start, (ex. how many exercises per day, how often etc.)  most if not all of your answers can be found here at: https://lowbackpainprogram.com/ebook-instructions/
Streaming the Video Program:
Stream Option 1 includes the PDF version of the Program (read, quickly access and print the exercises when away from your device).  Option 2 is lower priced and can also be renewed every 90 days (PDF not included).
After purchasing the Stream version, an email video link will be automatically sent to the address you submitted.
Save the email and link to your devices as a shortcut to the stream. You can use the link on as many devices that you own provided ONLY that you are the original purchaser.
You can save the link as a favorite, reading list link or icon on your device. Please check with your devices support team for help on how to save links.
If you misplace the link/email, simply email me with your Order number to receive your personal link.
Video Stream purchases are valid for 90 days and can be renewed.
Softcovers ordered on the website using Selz are shipped out (free delivery) and will arrive within 5-10 business days within the United States and Canada.  Items are shipped via USPS and Canada Post. For most US deliveries, a tracking number will be sent immediately upon shipping. If you order the POD (print on demand) softcover though Amazon, you will need to check with their own protocols for accurate delivery times.
Once Again, thank you so much for contacting me.  I will do my best to help you receive much needed pain relief.
Please Send Questions or Feedback To:


or by filling out the form below.
SORRY, BUT I WILL NOT BE ACCEPTING ANY SOLICITATIONS AT THIS TIME

Sincerely,
Sherwin Nicholson
SN Health Resources
68 Kiteley Crescent, East Gwillimbury
Ontario, Canada.