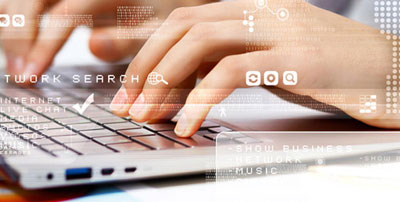 Contact Me For Help

THE LOW BACK PAIN PROGRAM

SN Health Resources

Business Address:
43 Delattaye Avenue
Aurora, Ontario, Canada
L4G 7T8
Sherwin Nicholson, Hons. BSc.

Thank you for your interest in the site and the eBook!
If you have any questions regarding:
Lower Back Pain
Downloading the eBook
or Need Help Using the eBook
Please feel free to submit your questions here (see submission form below):
For: Customer eBook support FAQs or General FAQs about the Program
I have just released the Companion Guide to help you even further with your pain relief.  Please check it out here.
Learn all about who I am and why I am so passionate about back pain.
For Lower Back Pain:
I will assist you with your specific lower back pain question ASAP.  Usually, you will get a response within 1-2 business days if not sooner!  Please remember that regardless of the advice that I will be able to provide, your Doctors' consent and recommendation with your specific pain issue should always be the priority.
For Help with Downloading the eBook:
Have you had any difficulty with your download process?  Your PDF version is processed through the Selz.com secure merchant.  Selz.com transfers the PDF file to your device very carefully so you can receive the file instantly and multiple times (for all of your devices).  If you are not able to receive your download due to any technical reasons (including file link expiration), don't worry, you are guaranteed your copy.
Please submit your Name, the email address that you used to process the order and your Order ID (from Selz).  When your information is verified, a backup copy will be emailed to you asap.
Please note: Be sure to check any email spam filter that may interfere with your file receipt.  Selz download attempts and file link expirations can be reset and resent upon request. Please make sure that your email address is accurate to ensure that you receive the download link for the eBook!
For Help with using the eBook:
It can be very intimidating beginning a new program.  Don't worry.  You can email me anytime for support and I will do my best to respond ASAP.  Please note that customers that purchase the PDF version of the program will receive a response within the day or at most 48 hrs.  Usually support will come within the day!
If you have questions on how to start using the eBook (ex. how many exercises per day, how often etc.)  most if not all of your answers can be found here at: http://lowbackpainprogram.com/ebook-instructions/
Once Again, thank you so much for contacting me.  I will do my very best to making sure that you are taken care of and that you receive much needed pain relief.
Any comments or suggestions are welcome.
Please Send Your Questions or Feedback To:


or by filling out this form below and submitting.
SORRY, BUT I WILL NOT BE ACCEPTING ANY SOLICITATIONS AT THIS TIME

Thank you
Sherwin Nicholson